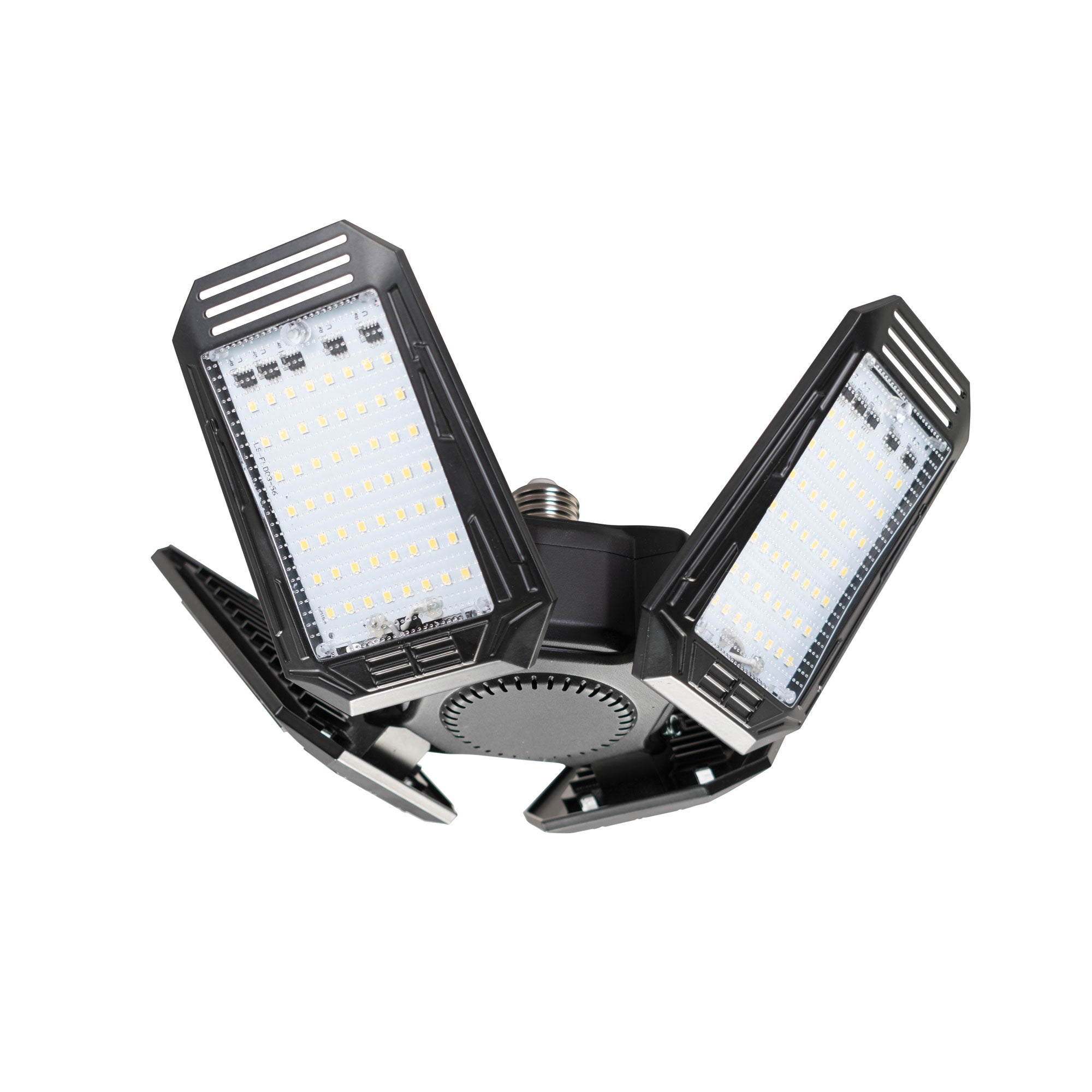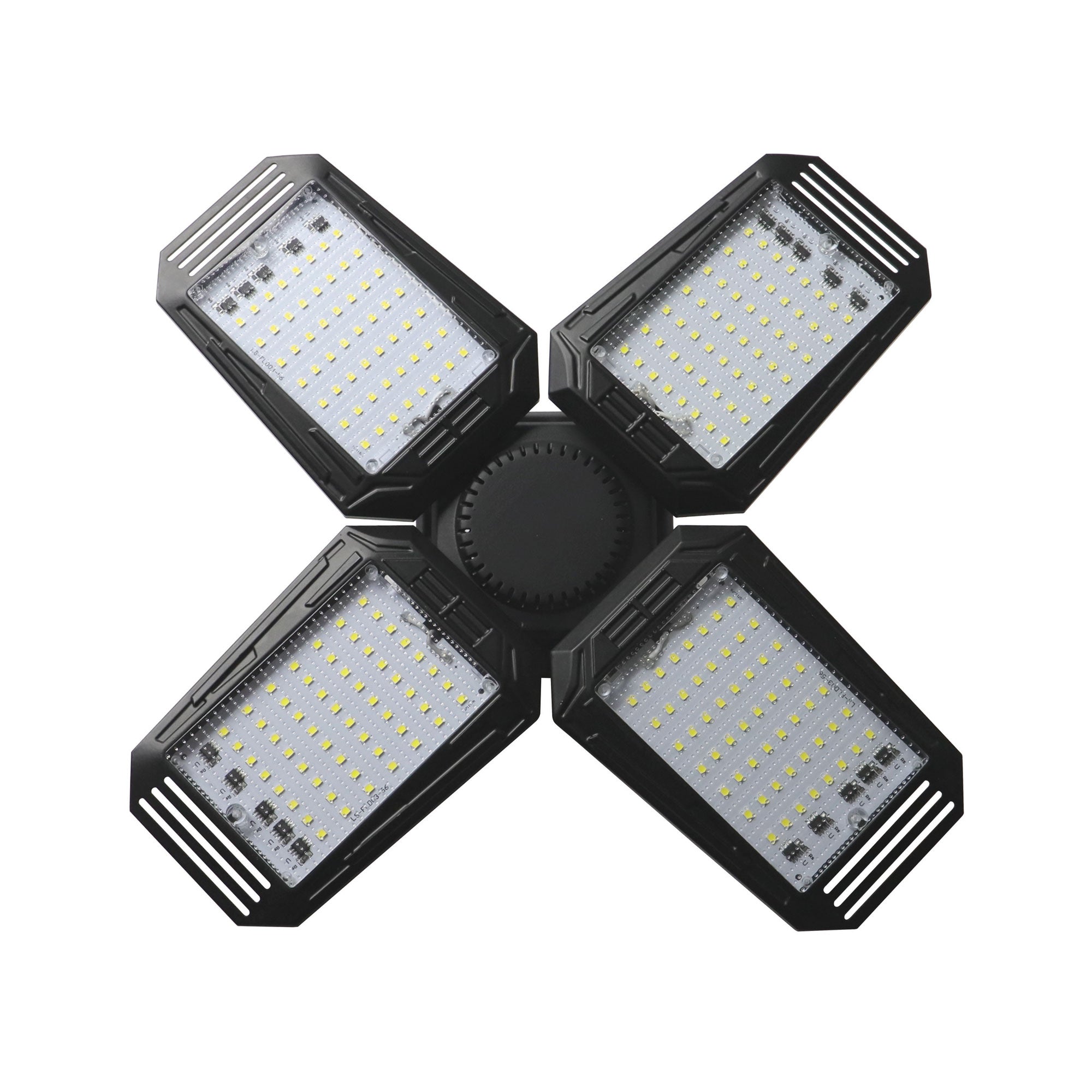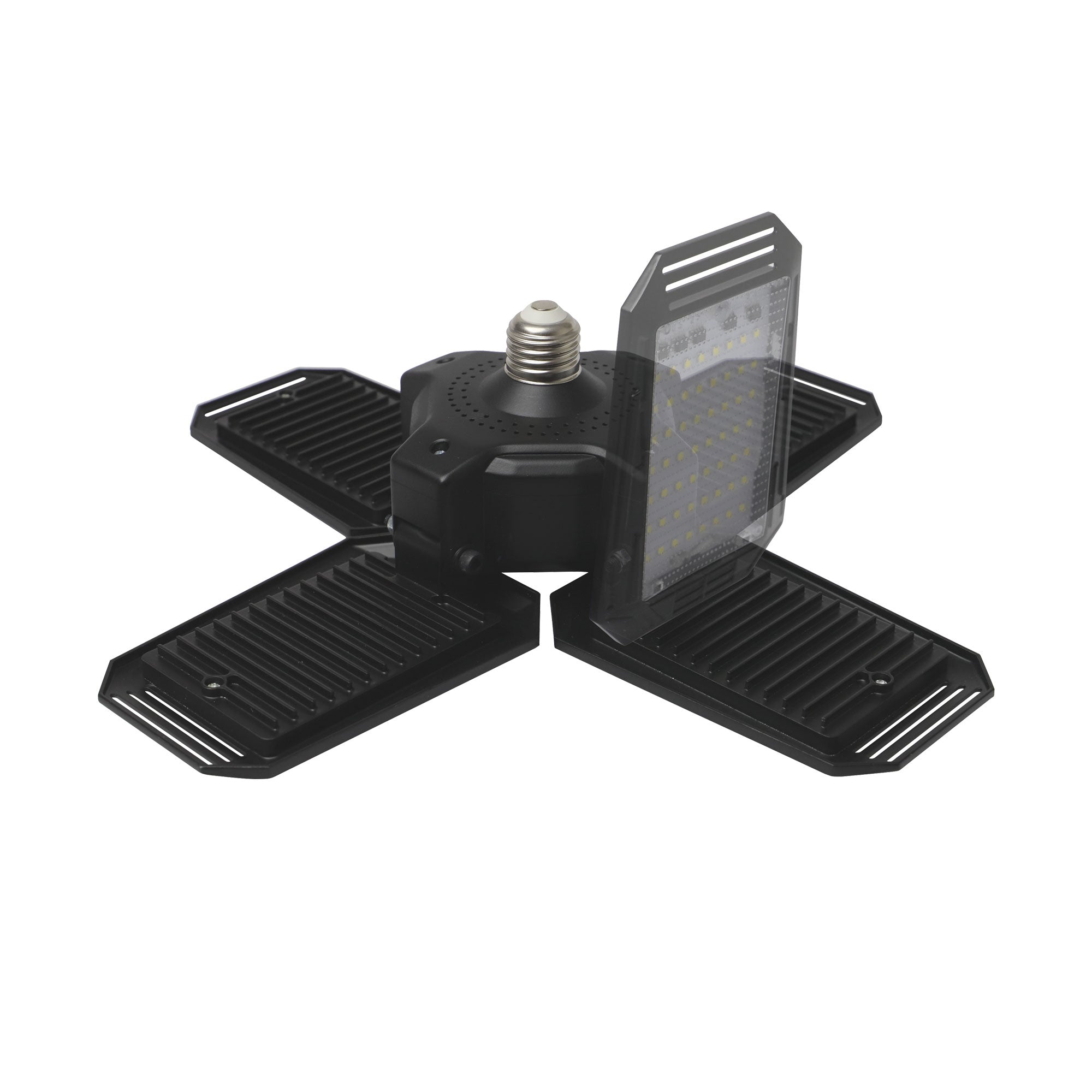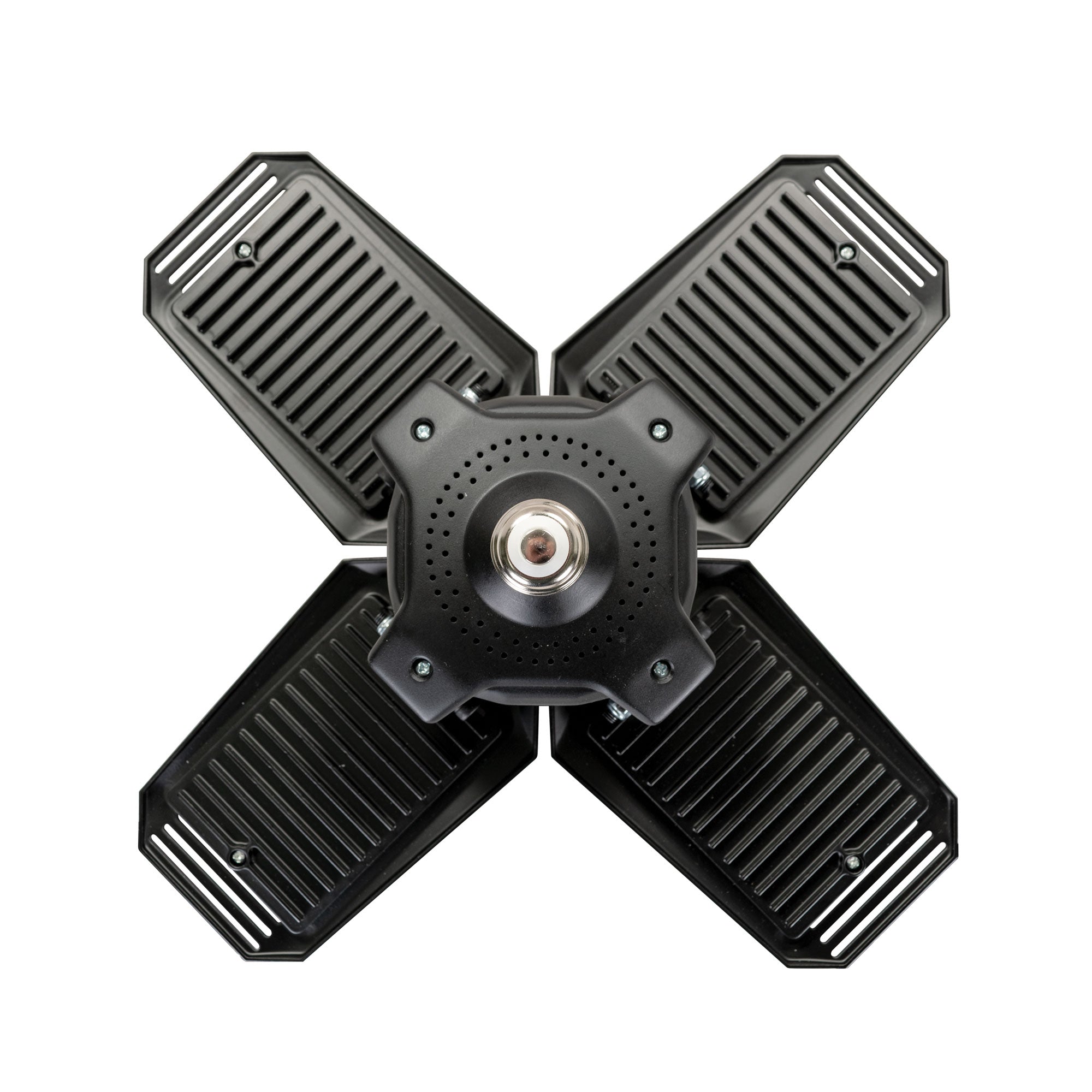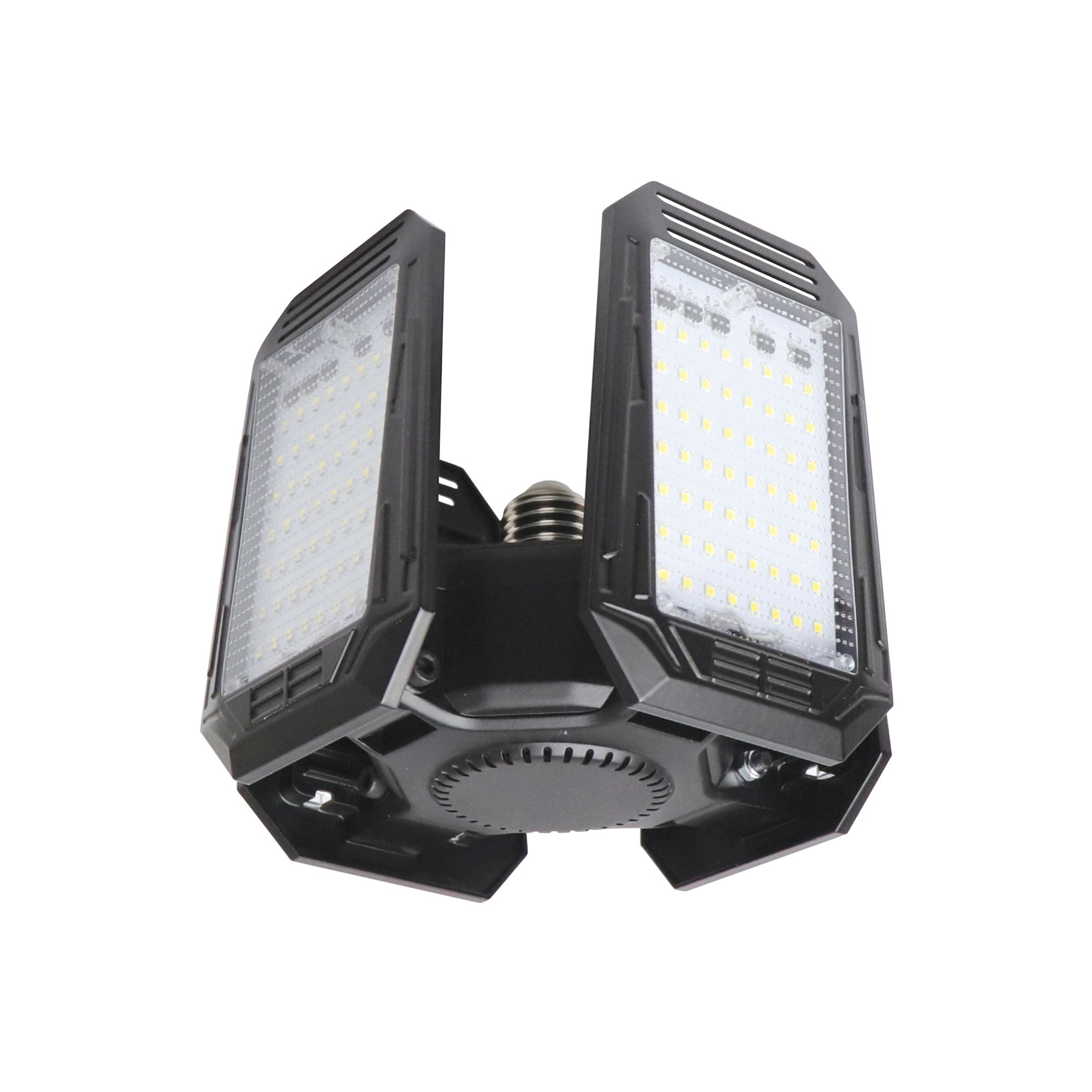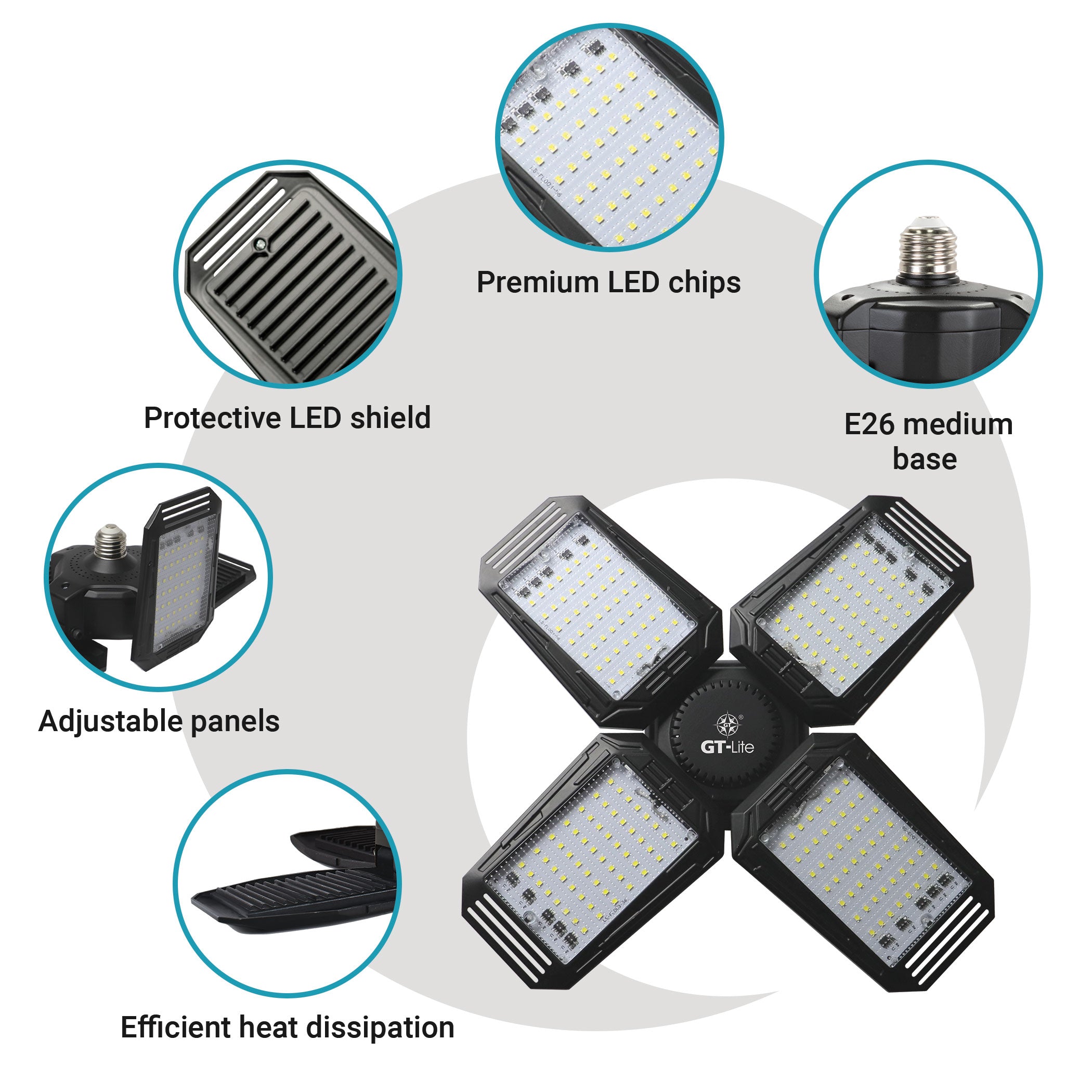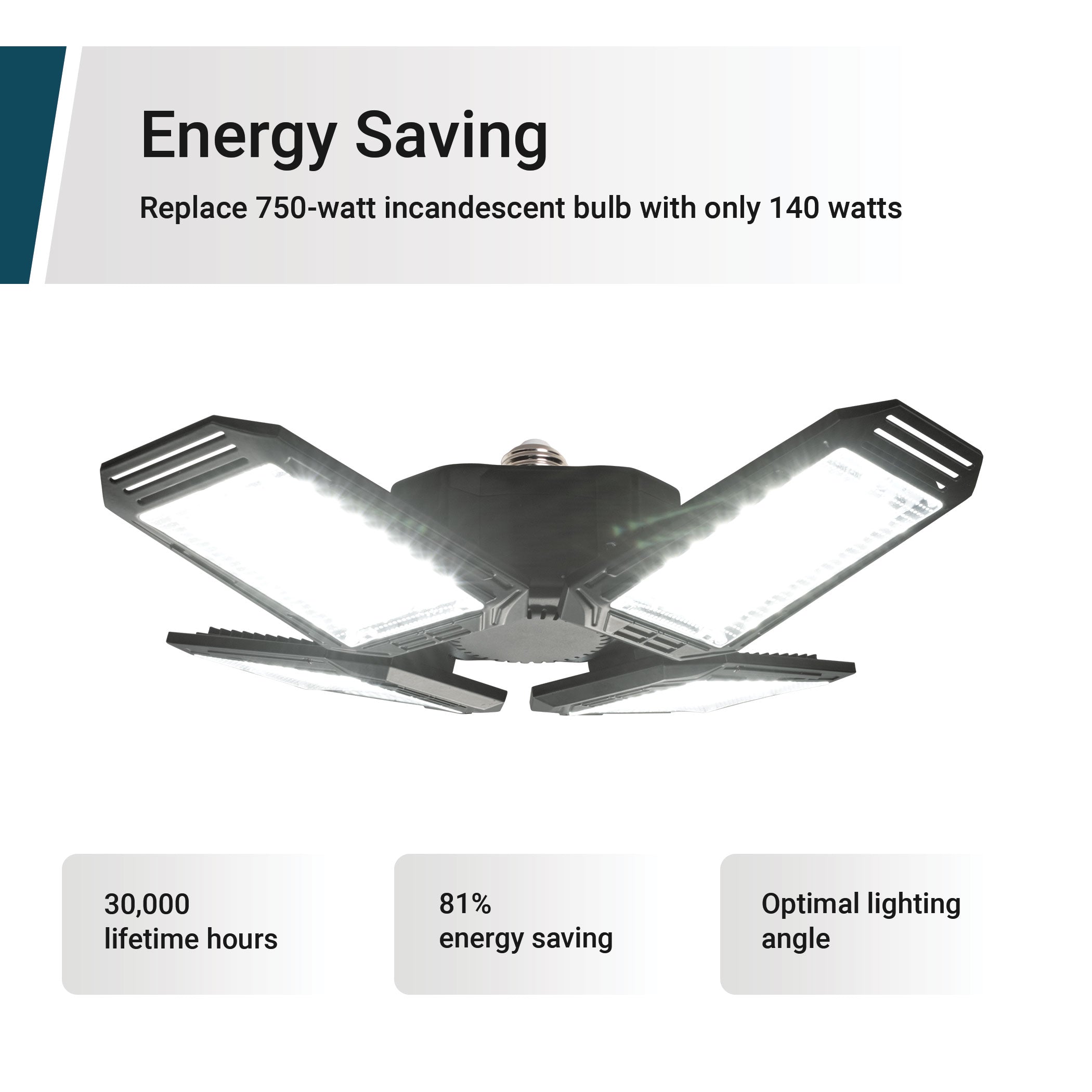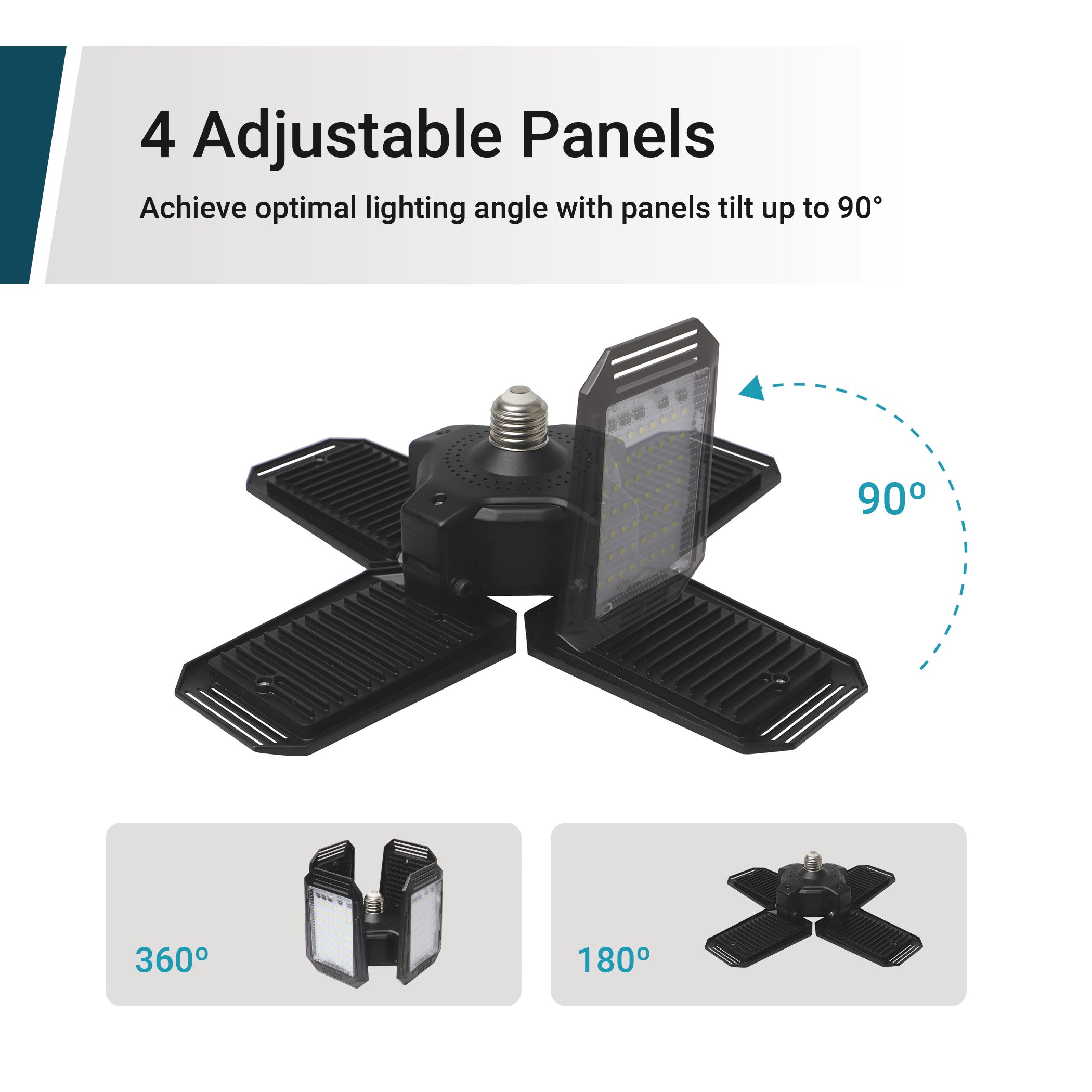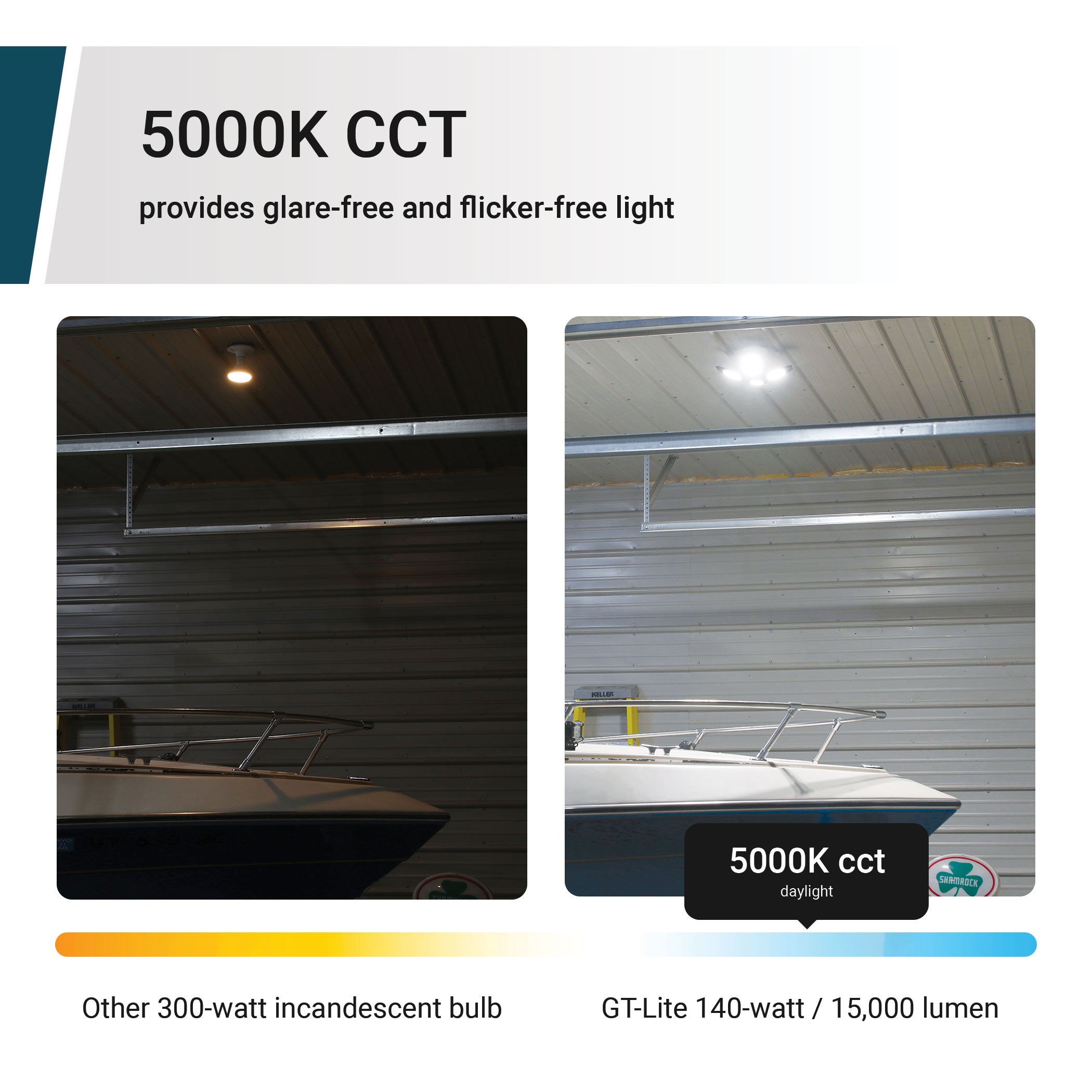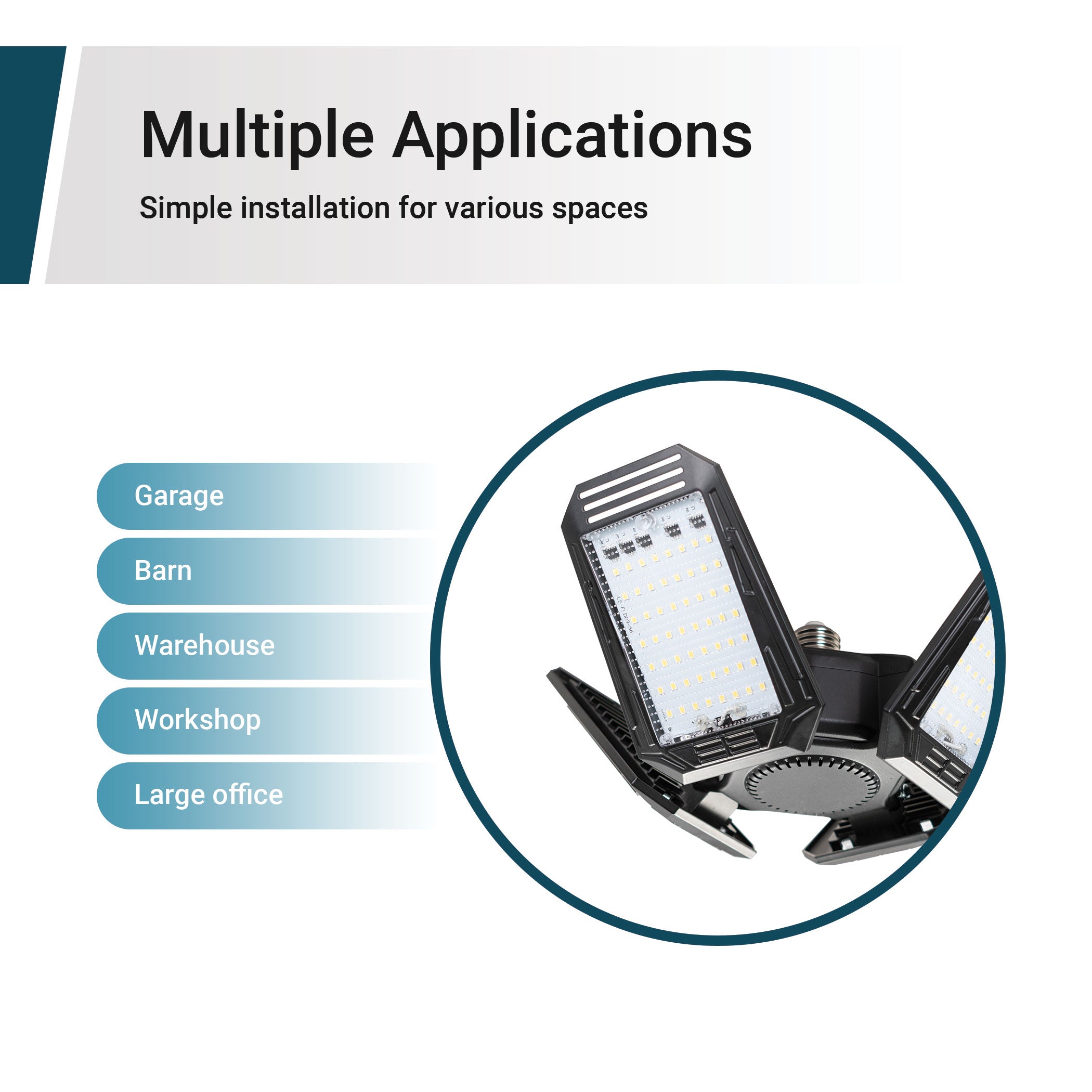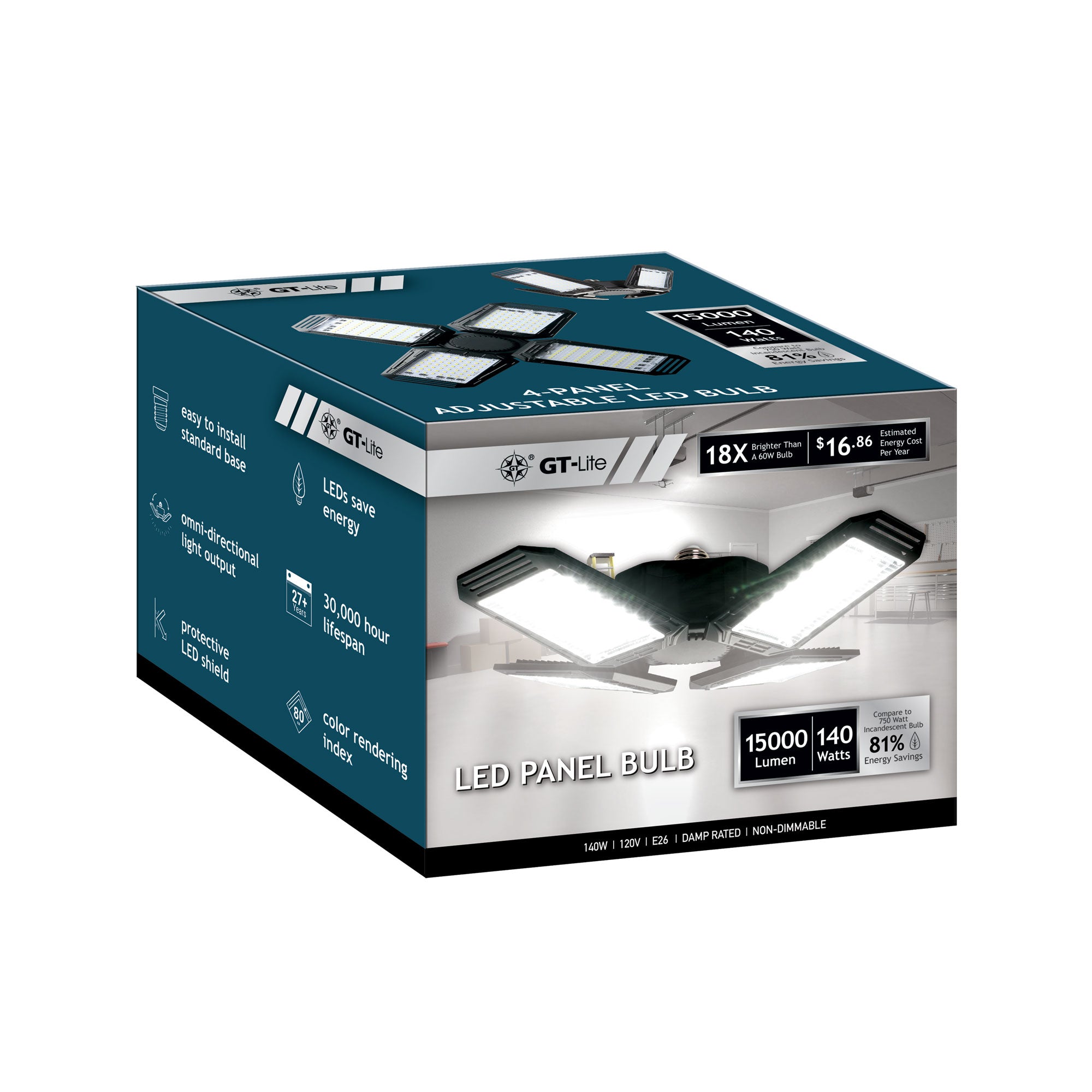 140-Watt 15,000 Lumen LED Adjustable 4-Panel Bulb, 750-Watt Equivalent, 5000K Daylight, E26
---
• High power LEDs produce 10,000 lumens using only 140 watts
• Uses 81% less energy than standard incandescent bulbs
• 5000K bright daylight white
• 4 adjustable panels for optimal lighting angle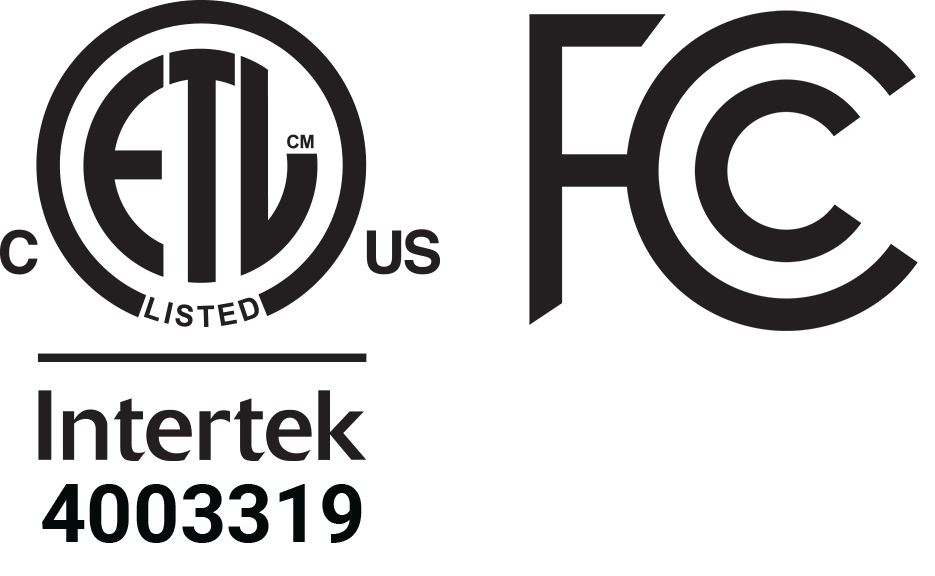 ---
Add 4 items to your cart. And use the code BF2023 at checkout.
10 pcs or more, 10% off
20 pcs or more, 15% off
40 pcs or more, 20% off
• FREE US Shipping on orders above $100
• 30 days money back guarantee
• Manufacturer's warranty
• US based customer support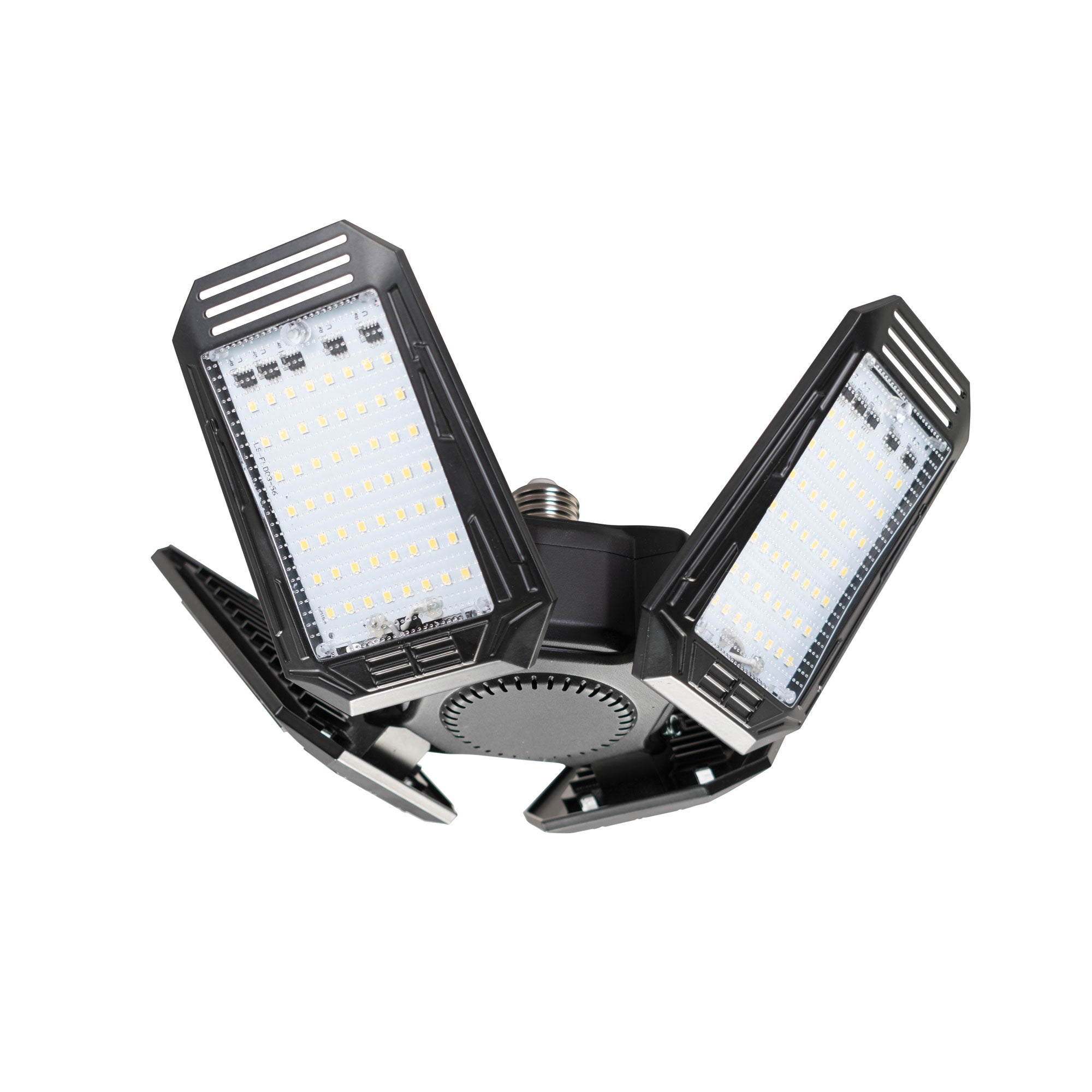 E26 medium base
Multiple Applications




5000K bright daylight white
Experience Brighter, Energy-Efficient Lighting with GT-Lite
Slide to see the difference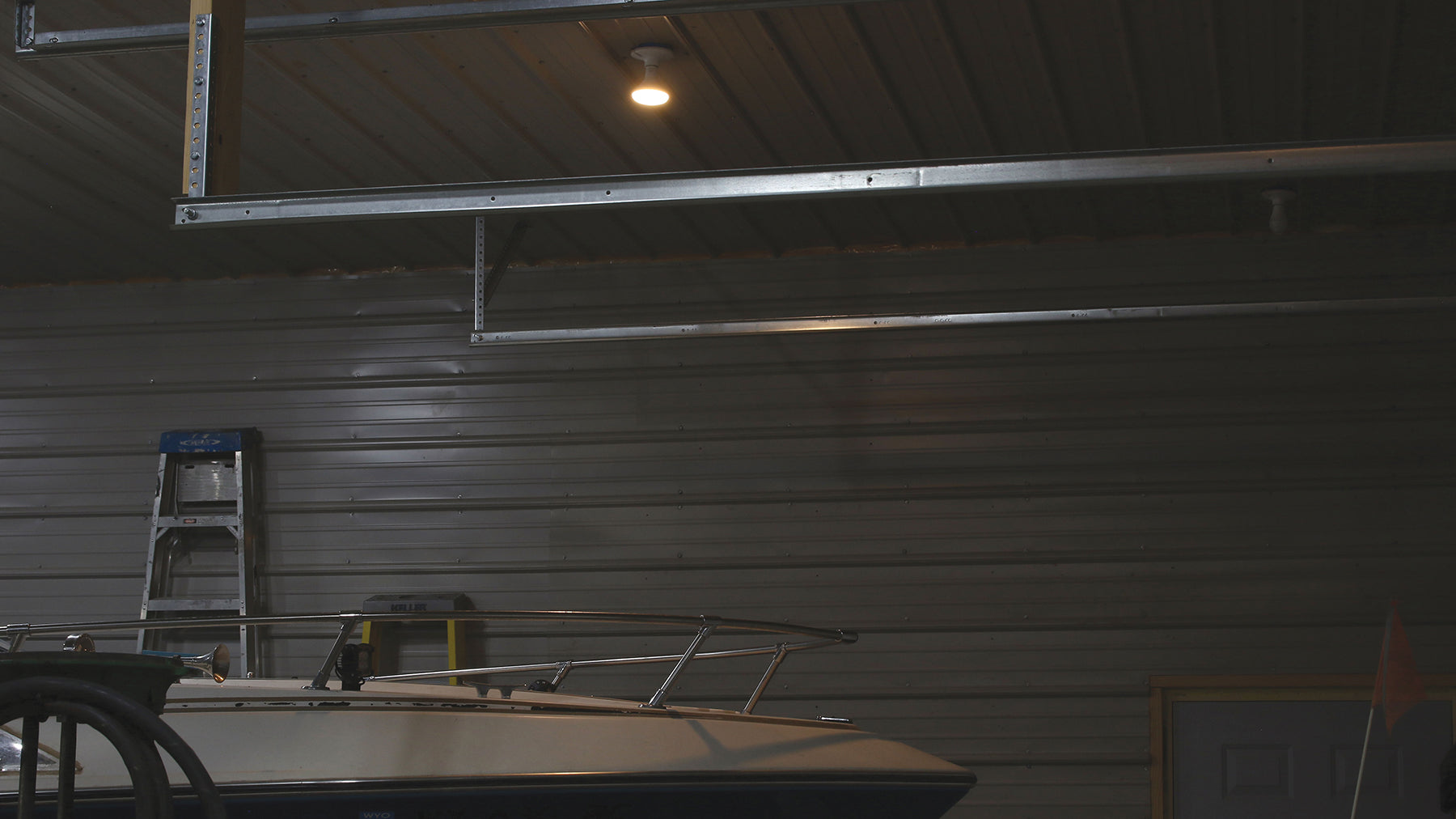 Others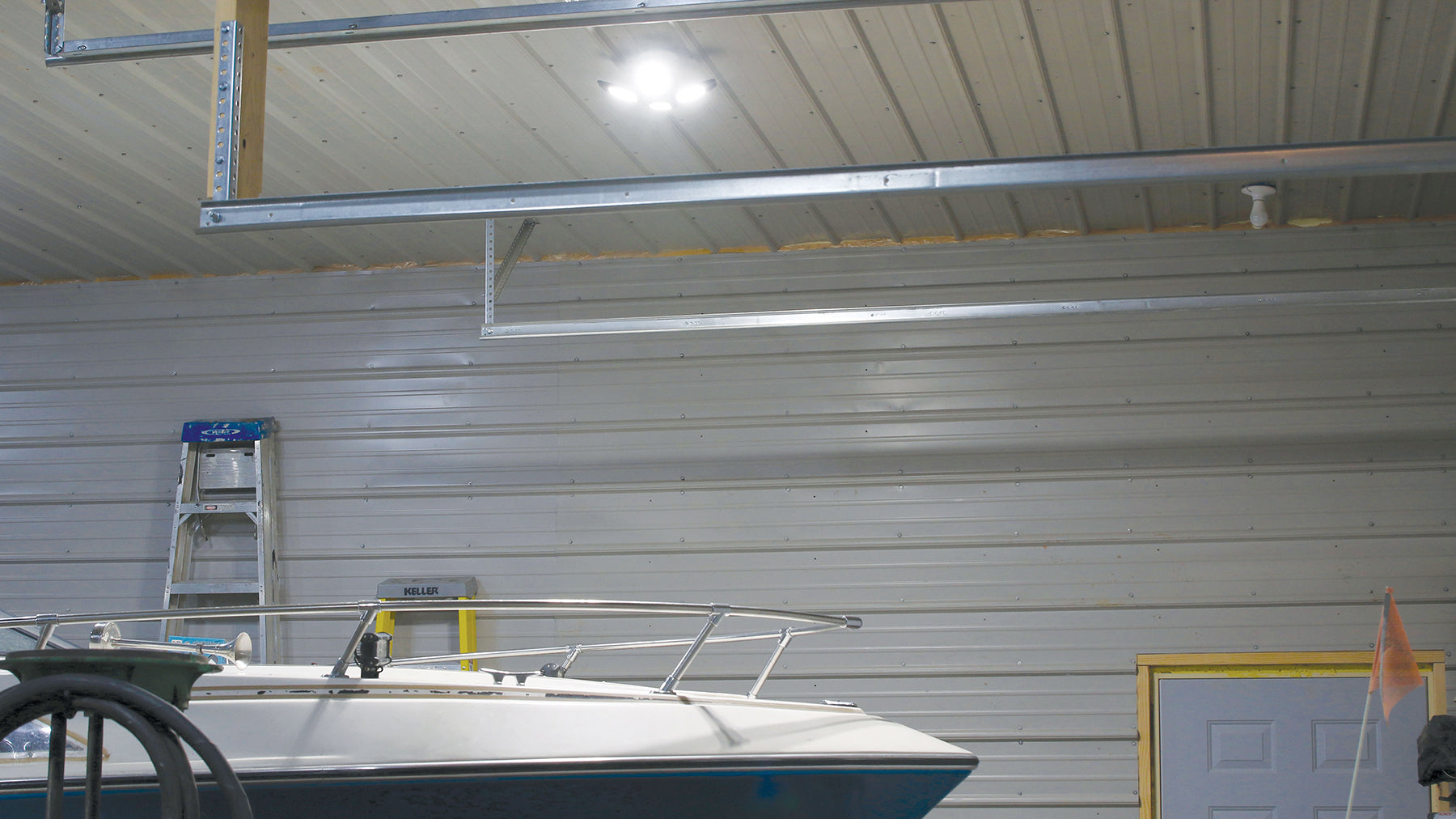 GT-Lite LED Light
Product compare
Pick the Right One for Your Space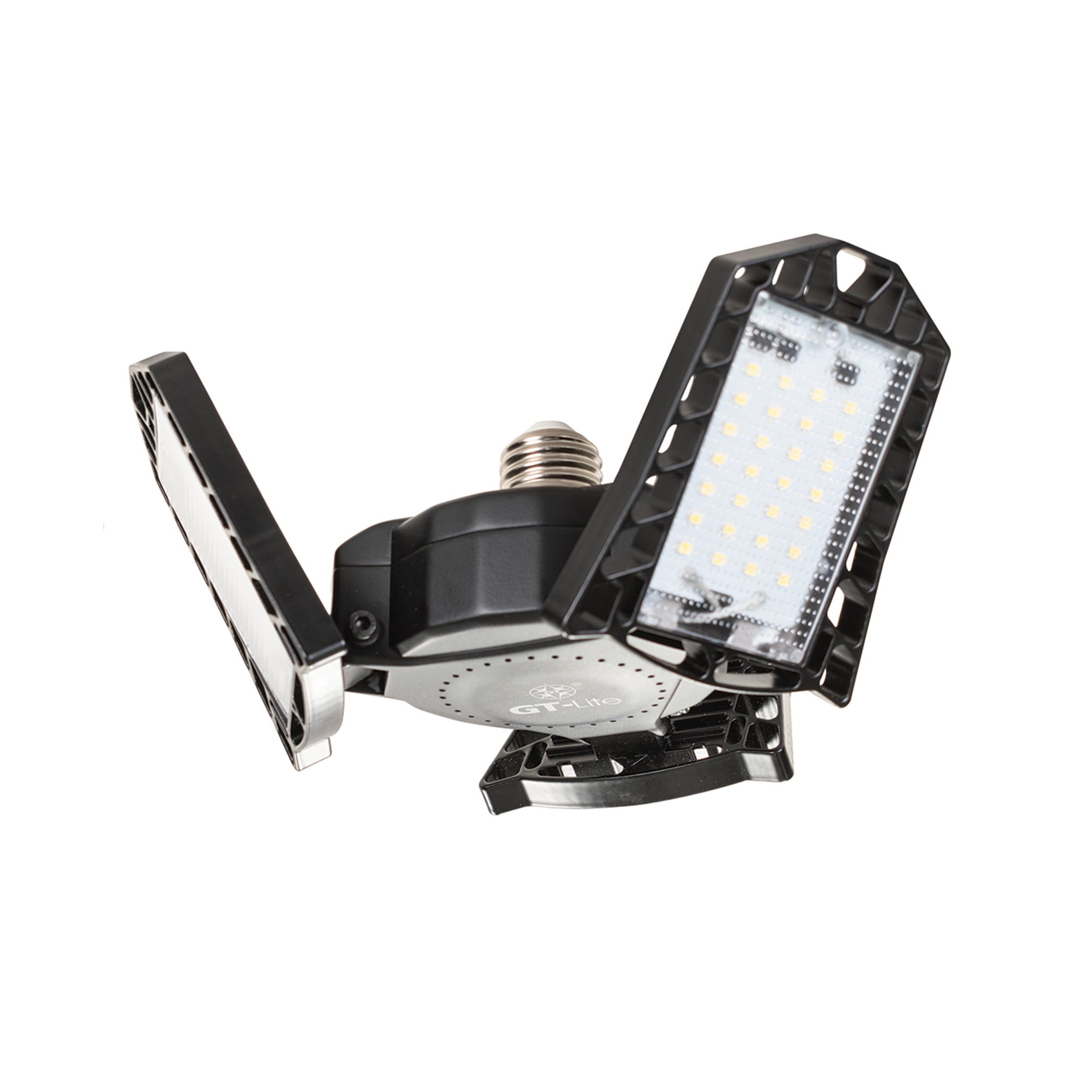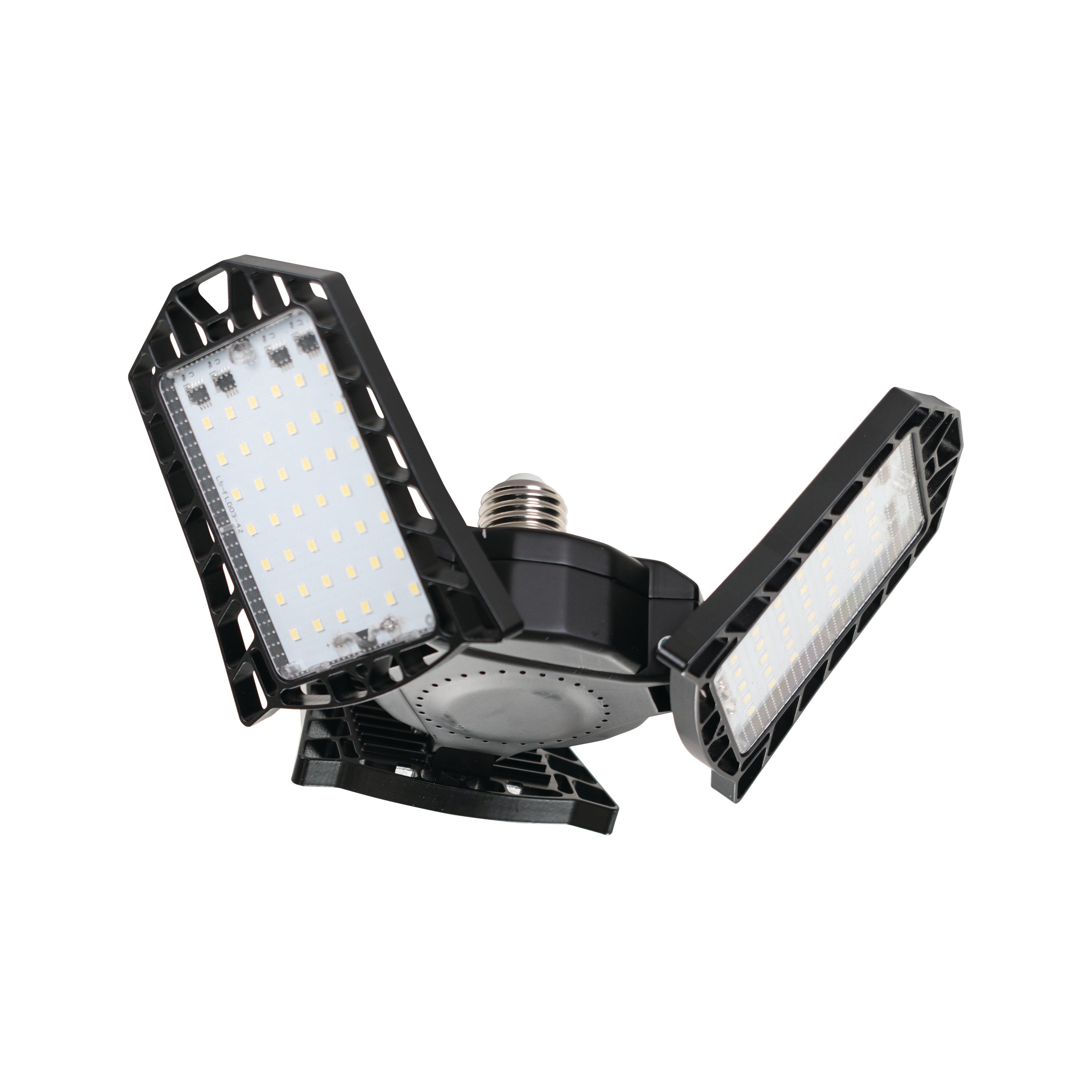 Equivalent to
300-watt incandescent bulb
500-watt incandescent bulb
750-watt incandescent bulb
Suitable for damp location
This product has no reviews yet.
Is it easy to install a panel light bulb?

Yes, simply screw in the E26 medium base into your standard light fixture. It is the same as a traditional A19 light bulb.
How many lumens do I need for a panel light bulb? How do I choose the right panel light bulb for my needs?

Each space is different, depending on your ceiling height, number of light fixtures and location on the ceiling/spacing, the type of project you are trying to complete, and many more factors. As a very broad guide, you would want: between 2,500-5,000 lumen for a 1-car garage with 10ft ceilings, between 5,000-10,000 lumen for a 2-car garage with 10ft ceilings; above 10,000 lumens for a 3-car garage or any space with ceilings 12 ft and higher. 
Are all panel light bulb lights dimmable?

No, our panel bulbs are not compatible with dimmer switches. Using these bulbs with any sort of dimmer will void the warranty.
Are panel bulbs compatible with photocell or motion sensors?

Yes, our panel bulbs are compatible with photocell/motion sensors rated at least 150W.
Are panel bulbs compatible with ballasted fixtures?

No, the ballast must be bypassed if present.
How hot do the panels/lenses get?

While LED lights do put off significantly less heat when compared to incandescent and halogen style bulbs, high output folding bulbs will heat up over time. Any transformation of energy into light will create heat and our products are specifically designed to operate as efficiently as possible. Please be careful handling bulbs after prolonged use. While there is no fire danger they may still be hot to the touch for the first few minutes after being used for an extended period.