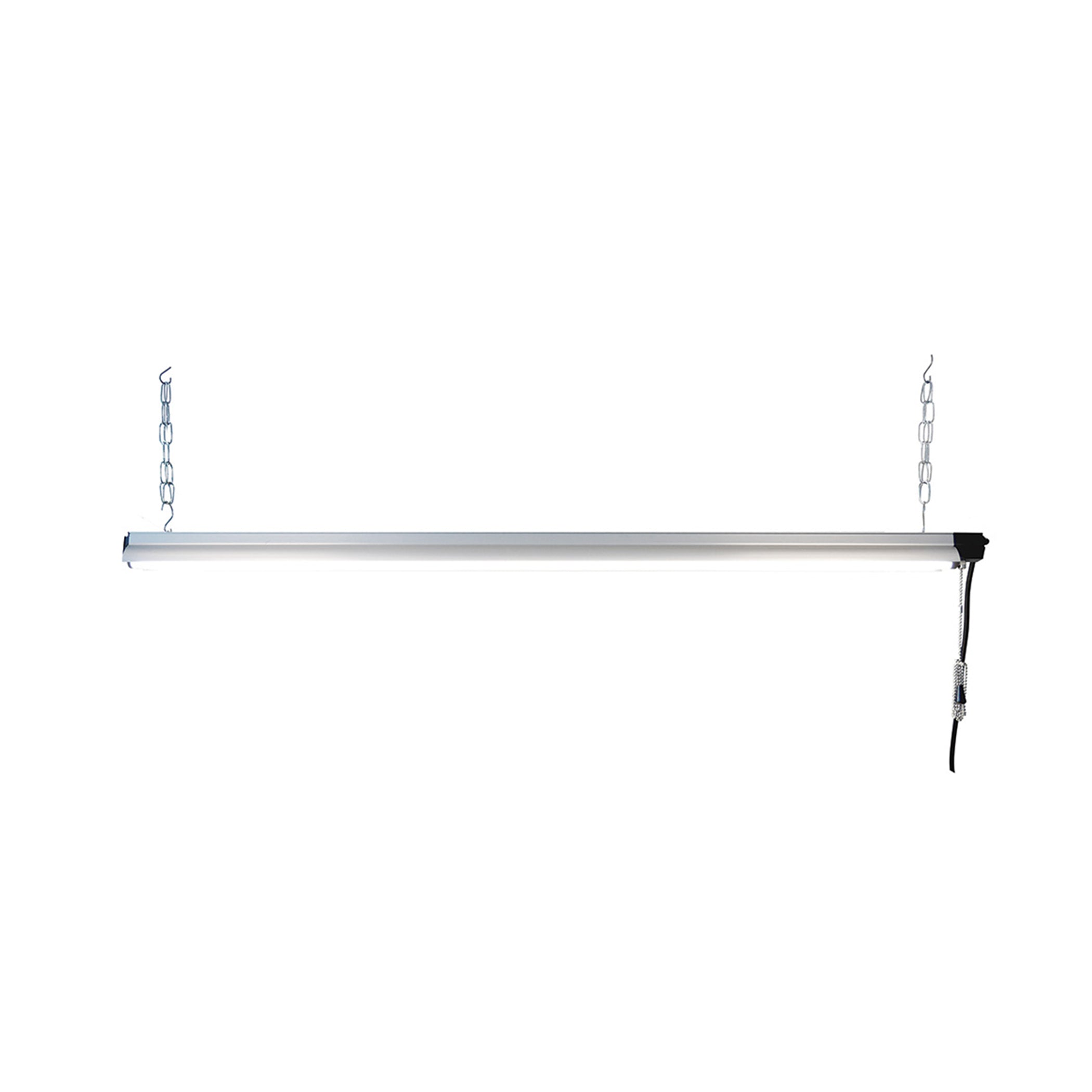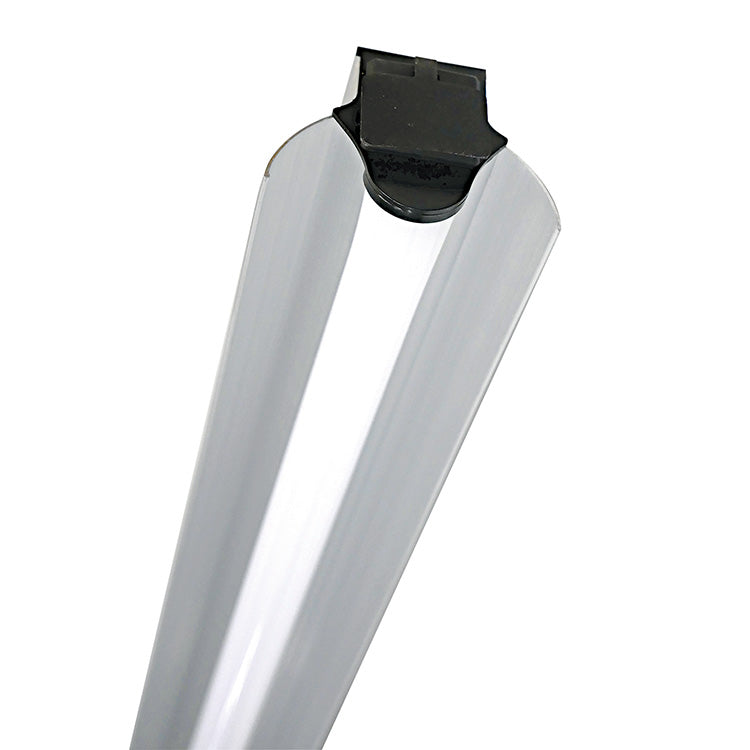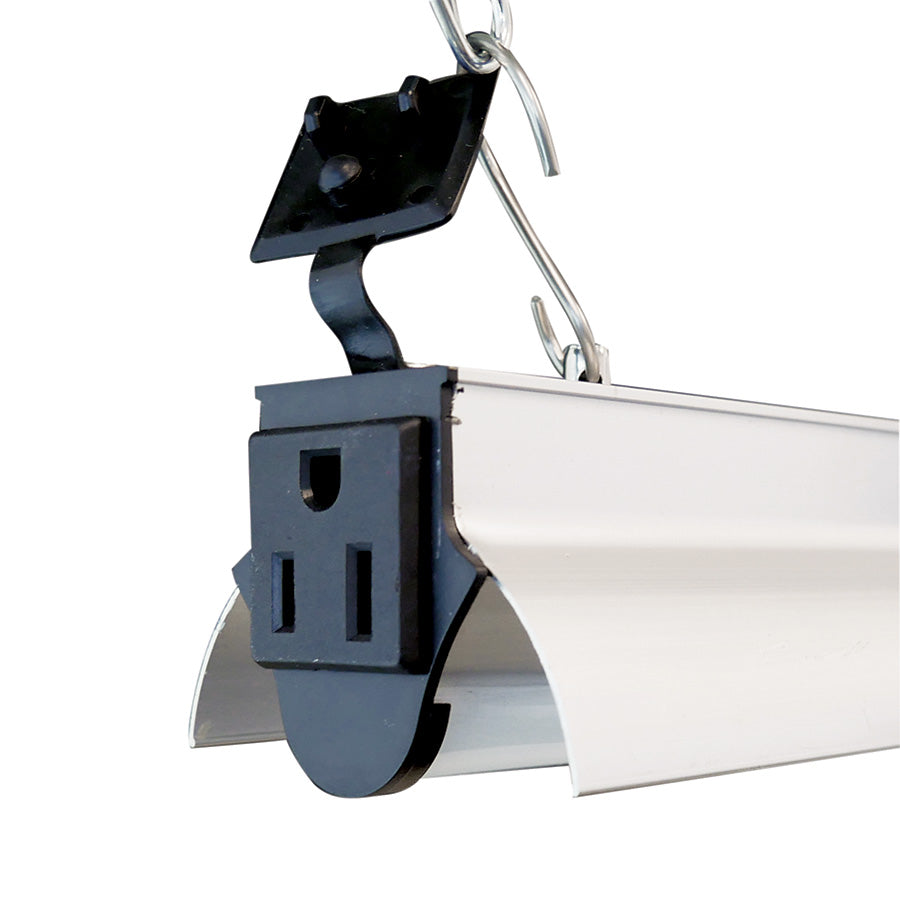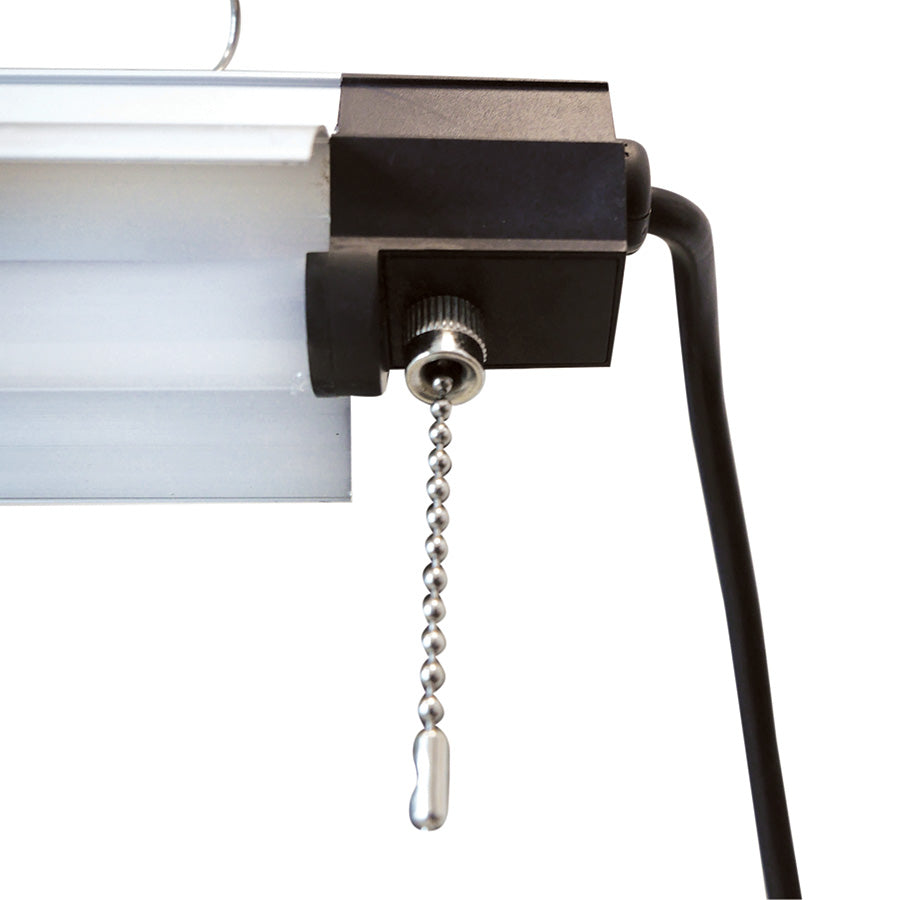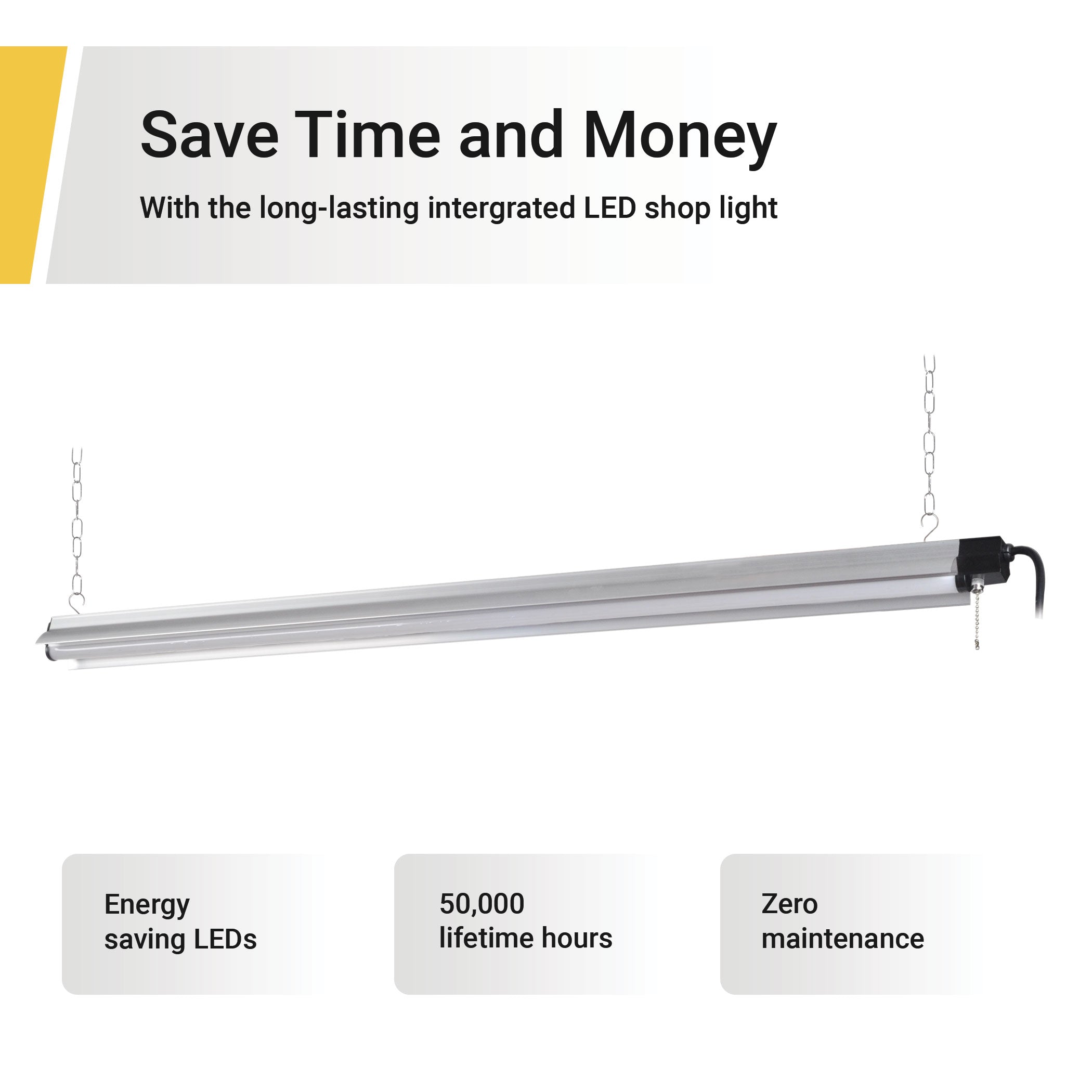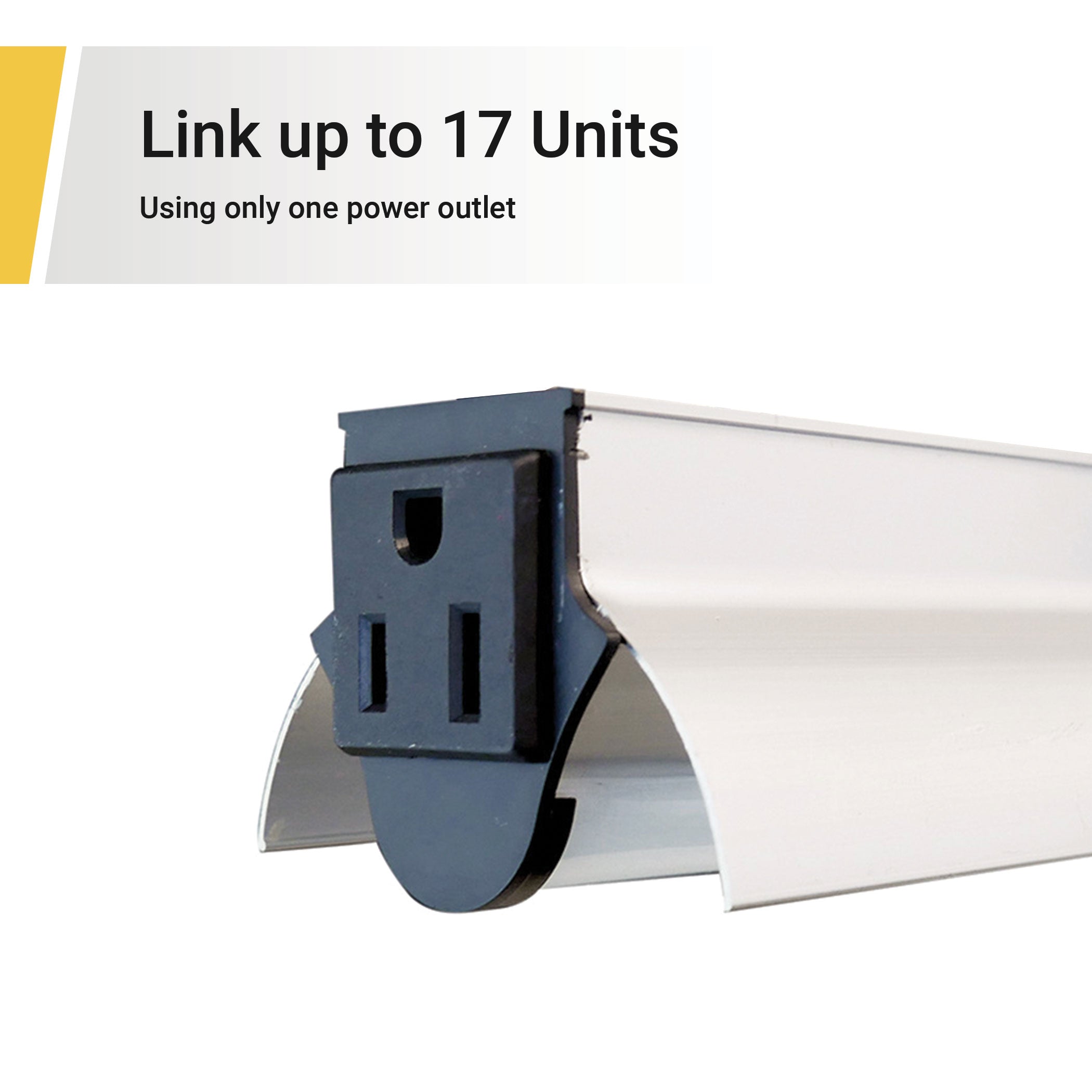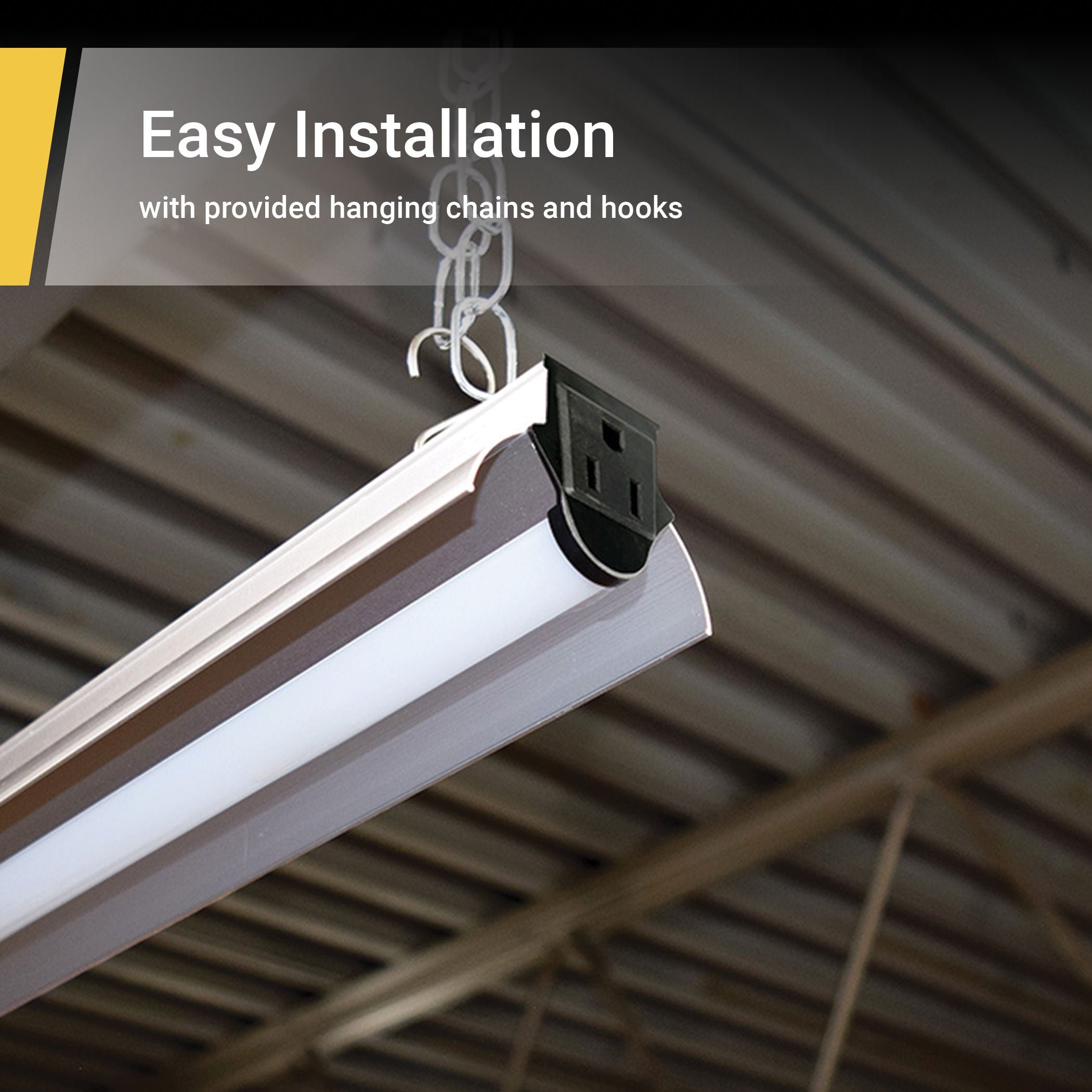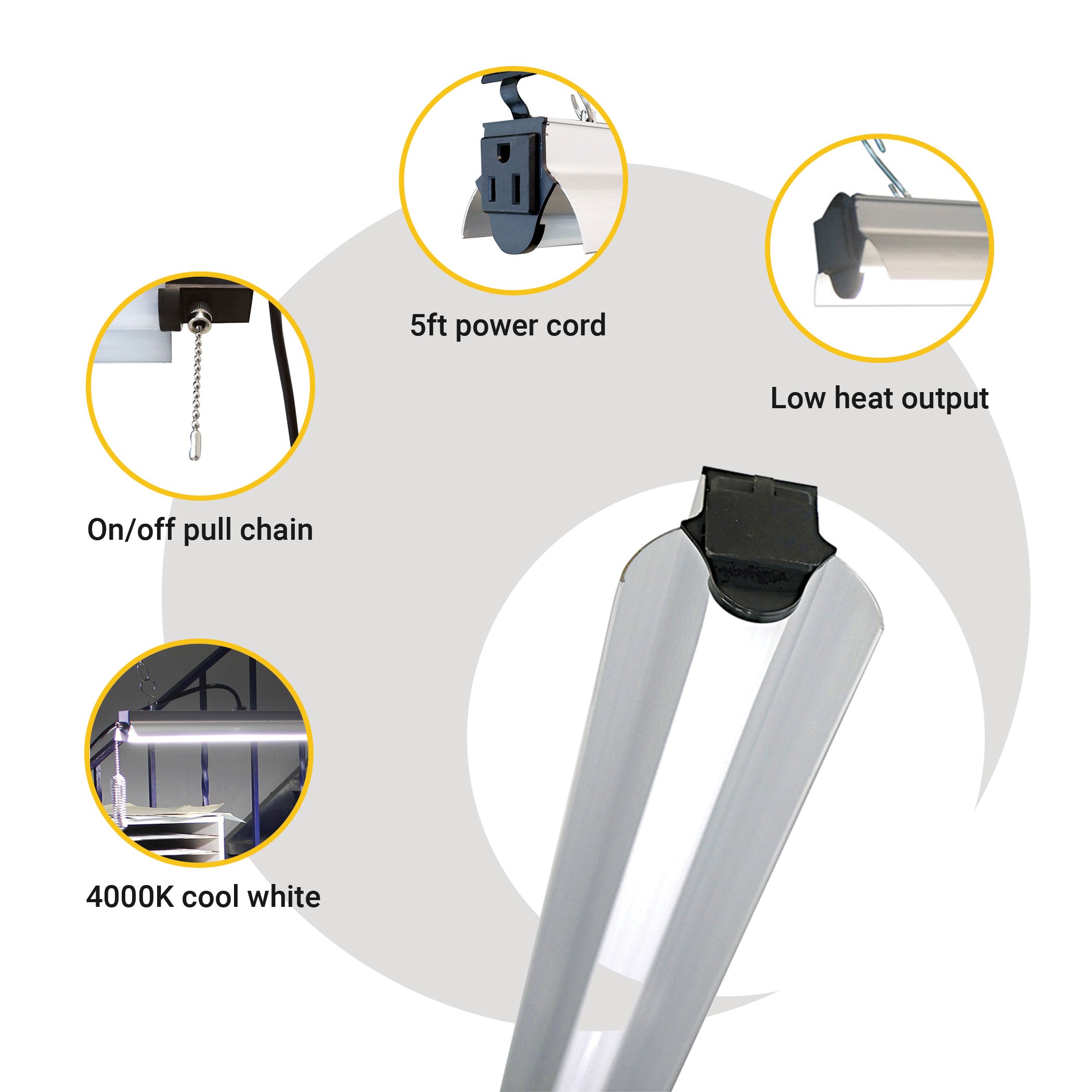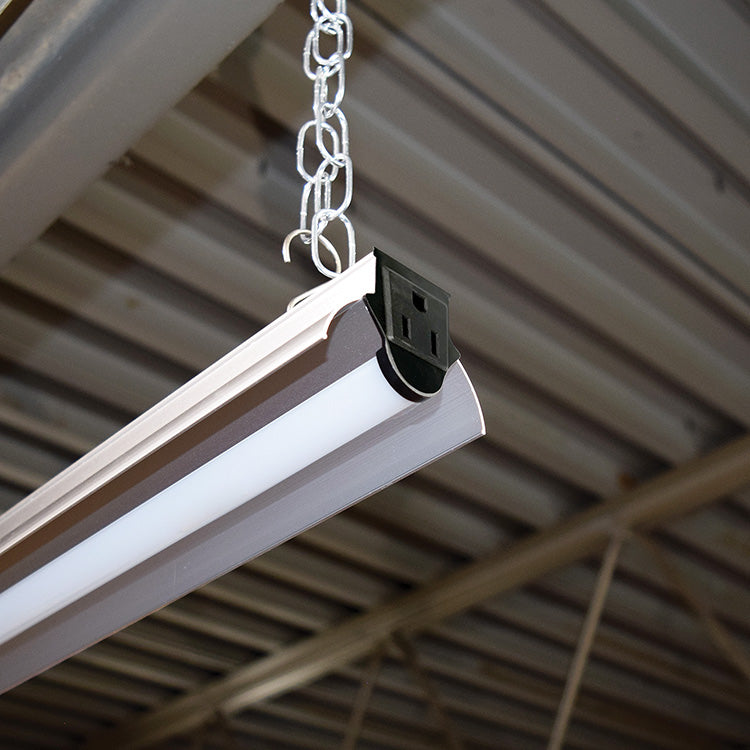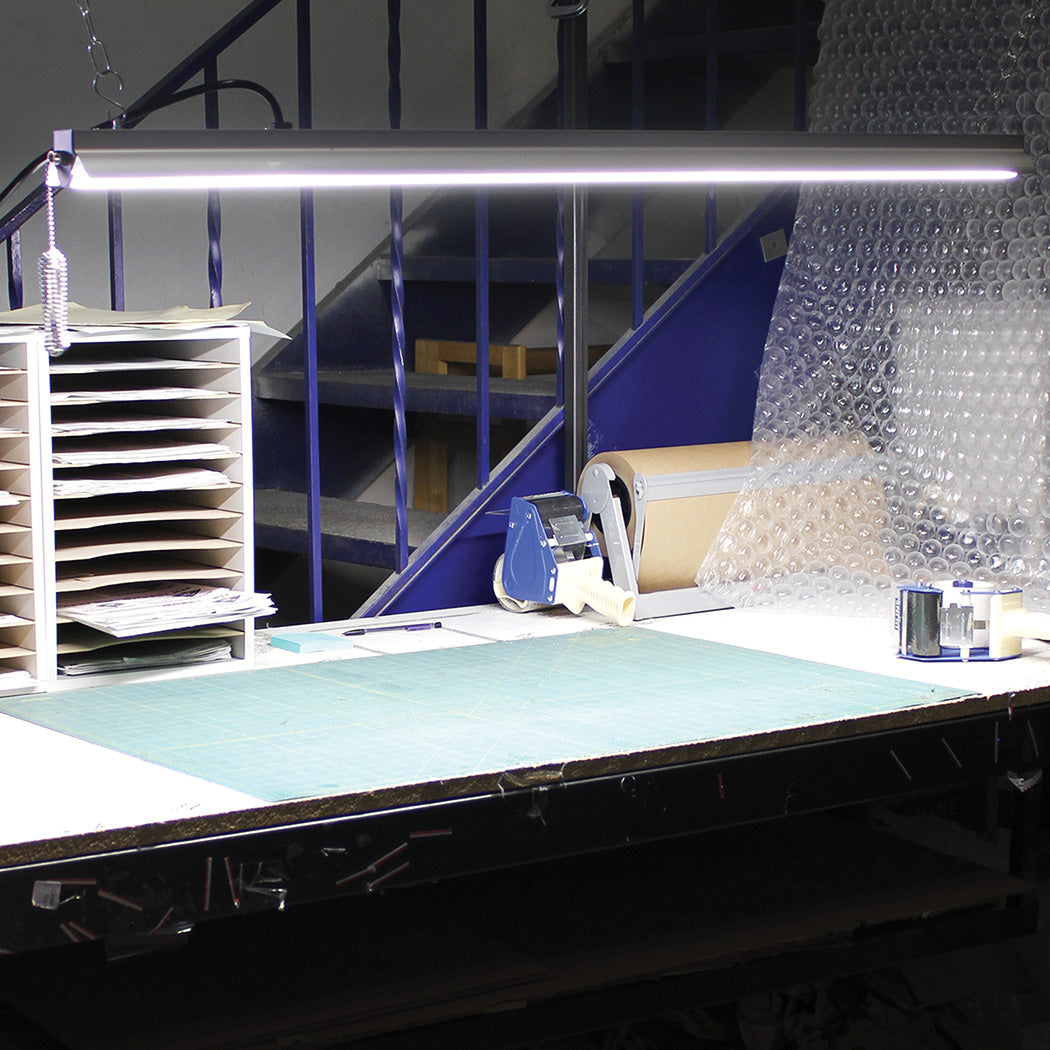 5000 Lumen LED 4ft Shop Light, 55-Watt, Linkable
---
• 4000K cool white
• Energy-efficient operation uses only 55 watts
• Linkable
• Great for garage, workshop, studio, large space, and more
---
10 pcs or more, 10% off
20 pcs or more, 15% off
40 pcs or more, 20% off
• FREE US Shipping on orders above $100
• 30 days money back guarantee
• Manufacturer's warranty
• US based customer support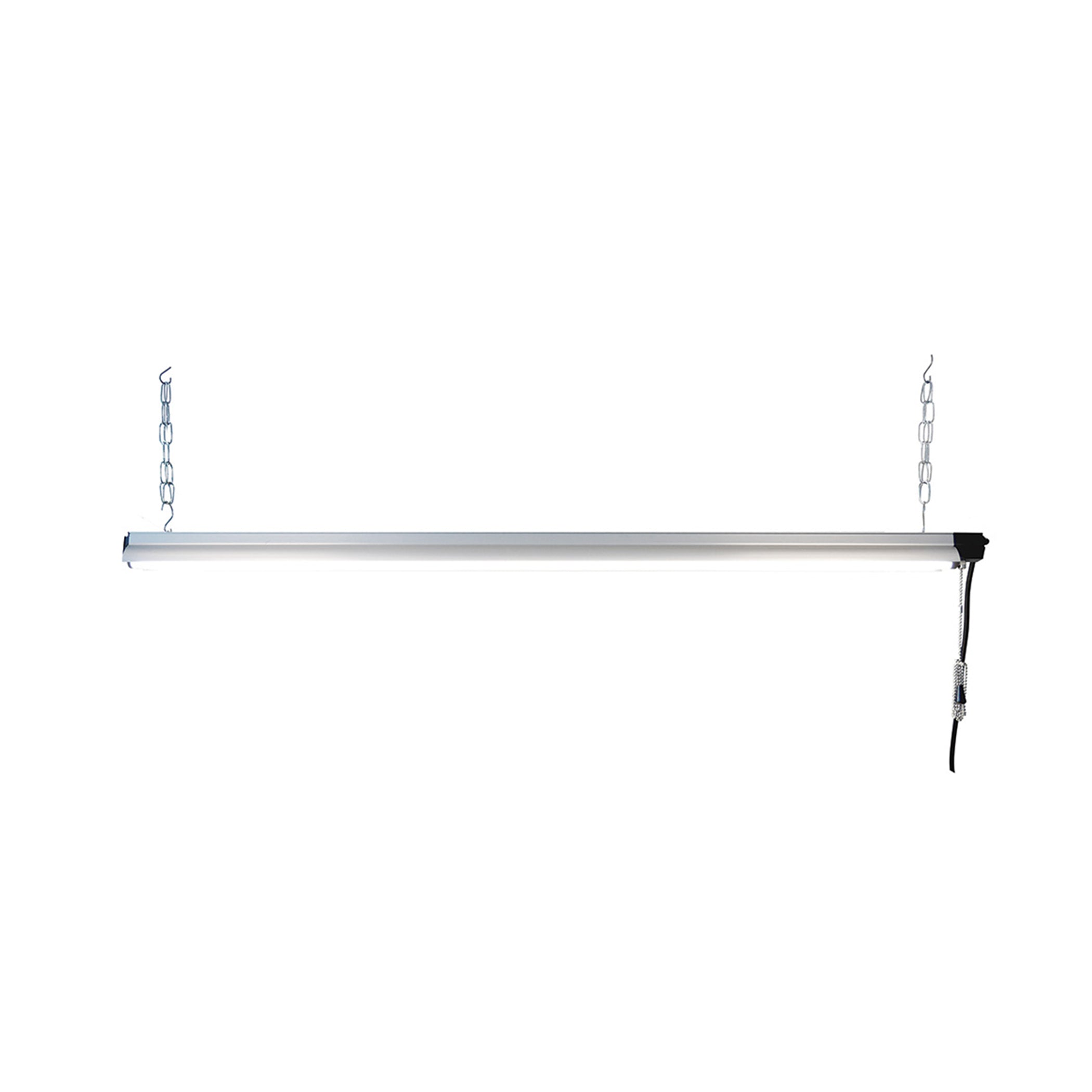 Linkable with one outlet
Multiple Applications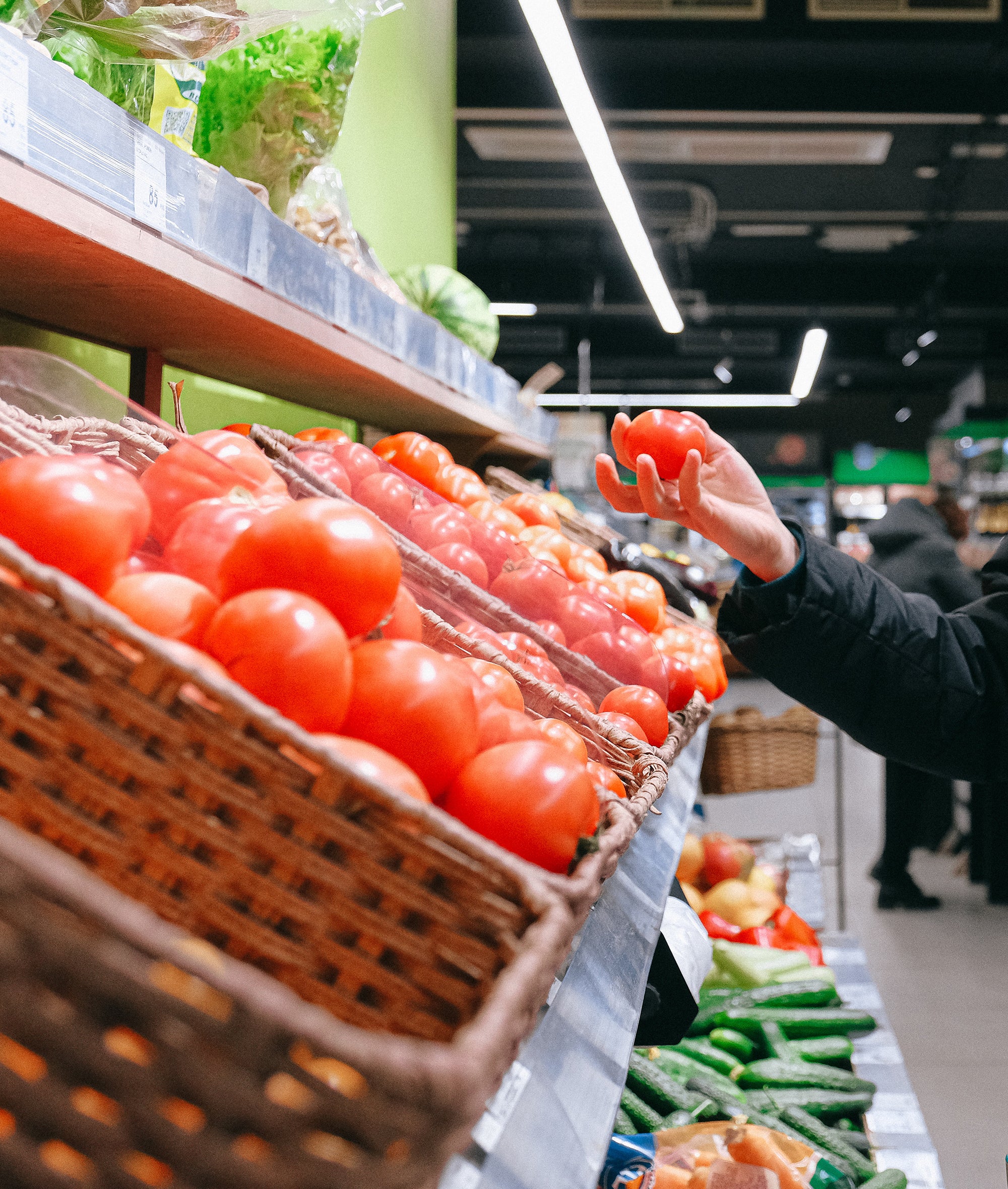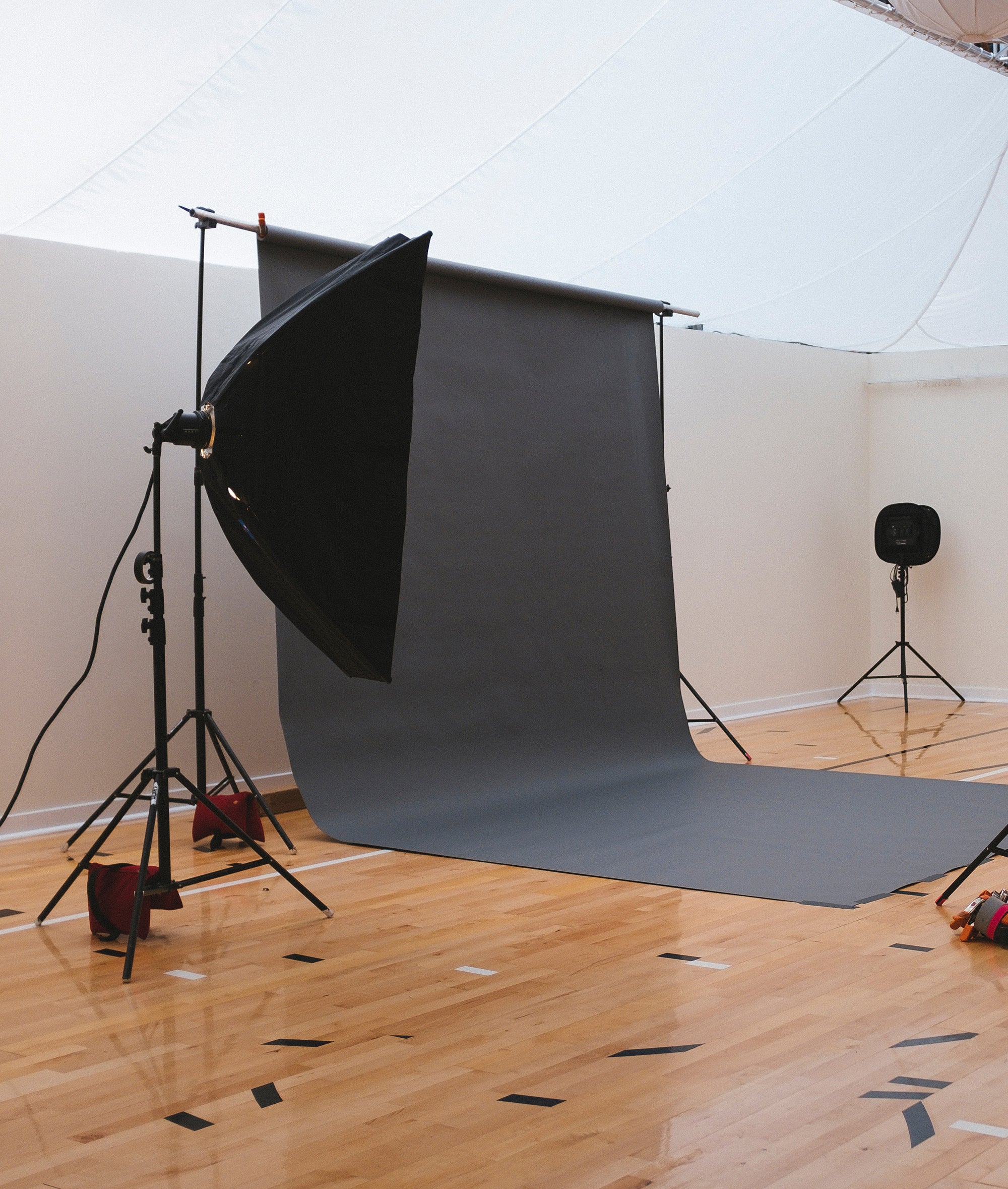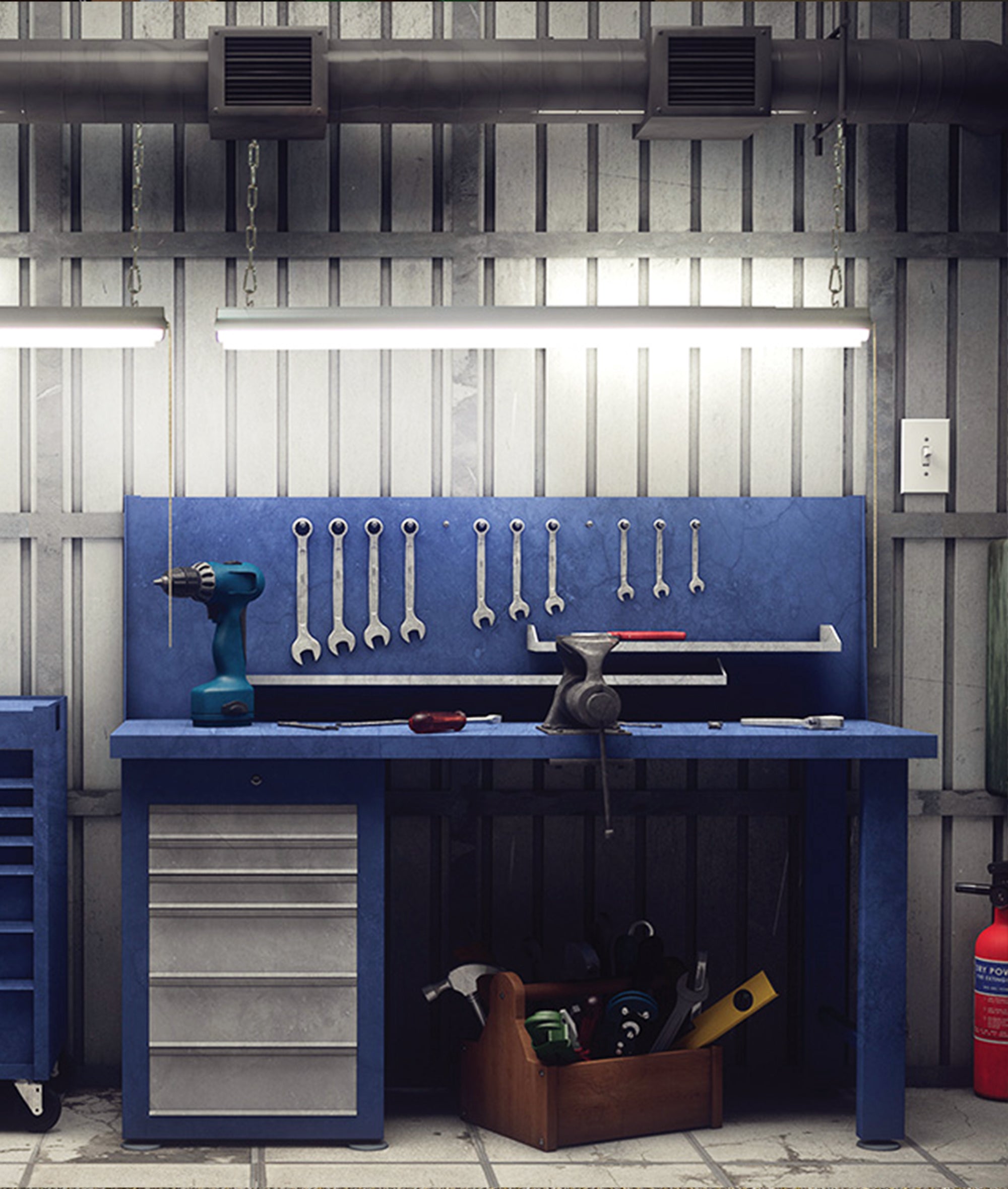 Product compare
Pick the Right One for Your Space
Installation
Ceiling flush mount or hang from chains
Ceiling flush mount or hang from chains
This product has no reviews yet.
How do you connect shop lights together?

Our linkable shop lights come with the linking power cord connected. Each unit's power cord plugs directly into the next unit, creating a daisy chain.
What does linkable light mean?

Linkable means that multiple units can connect together using only one power outlet. Only the first shop light needs to be near a power outlet. The remaining shop lights are directly linked and powered by the unit connected next to it.
How many shop lights can you string together?

Each shop light's linking capabilities are different. Please refer to each individual user manual and spec sheet to see the maximum number of lights linked.
Can I adjust the brightness of my shop light?

Most of our GT-Lite shop lights have only one light output. Shop lights are not compatible with dimmer switches. One of our shop lights, (10,000) has two power levels, low which is 5,000 lumens, and high which is 10,000 lumens.